 What We Offer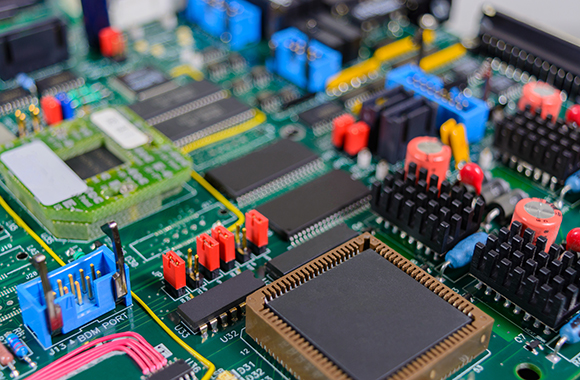 Whether you need engineering design assistance, prototypes, finished gaskets or kiss-cut parts on a roll, Budnick is your one-stop source. We provide products and services for computer systems, document management, telecommunications, networking, touch screens and semiconductor manufacturers.
As electronic equipment becomes smaller, power sources are concentrated in tighter areas. This confinement creates heat problems that can be counteracted (bled off) with our thermally conductive material. These products dissipate heat away from power transistors and microprocessors to the ambient environment. Heat dissipation is critical to optimize processing speed and expand the life expectancy of modem processors.
Budnick offers engineers the design freedom necessary to solve heat related problems. Our broad range of converting capabilities, from narrow width slitting to in-line laser cutting micro parts, makes many design shapes and sizes a reality. Many parts that are impossible to produce with conventional tooling are now available through in-line laser technology. Due to the advancement in thermal management products and Budnick's converting capabilities, system designers can provide efficient thermal interfaces without increasing assembly costs or processing time.
Business development specialists and project engineers are trained to assist you in developing automated, mass production methods of applying your thermal management products. We will work with you to figure out a converting method that creates parts for your most efficient design. Budnick is the place to turn when others are telling you it can't be done.
Case Studies
Budnick has worked with consumer, medical, and industrial electronics manufacturers in a variety of specialized industries to create application-ready parts that work with in-line automated processes.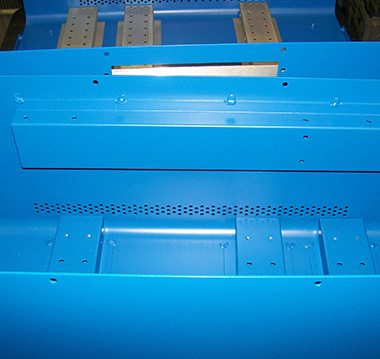 Case Study
Attaching Stiffener Bars to Computer Enclosures
An electronics manufacturer needed a more efficient method to attach stiffener bars to computer boxes.
The customer had previously been using spot welds to attach the stiffener bars
Budnick die cut a high bond foam that would adhere to powder coated paint
Budnick developed a jig that holds parts in place in order to to ease assembly
Read more >>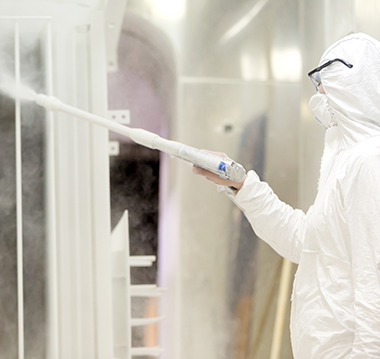 Case Study
Process Review
This customer was spending far too much time masking cabinets before wash and baking cycles, having to use different tapes for each step.
Process review was performed with a trusted tape manufacturer
Implemented a tape that withstood both the painting and powder coating processes
Converted products saved the customer valuable production time
Read more >>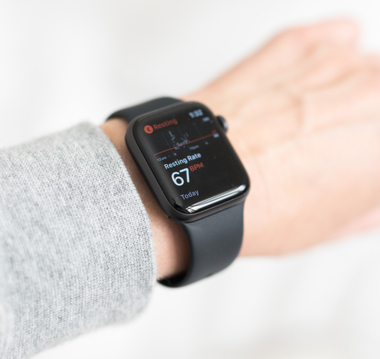 Electronic Device Repair Die Cuts
Budnick's narrow width slitting and die-cutting capabilities enhanced this electronic device repair company's efficiencies when repairing Apple Watches
Customer's previous converter could not consistently slit to narrow widths
Budnick recommended switching to a tape that is much more ideal for bonding applications within electronic devices
Various die-cut shapes and sizes presented on a single pad sped up production time and eliminated the use of unsafe cutting tools
Read more >>