 Budnick Appoints Hatton as Business Development Manager in Sign and Graphics Market
FOR IMMEDIATE RELEASE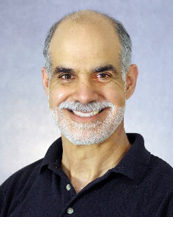 Columbia, IL - January 9, 2020 - Budnick Converting, Inc. appoints Rick Hatton as Business Development Manager in the Sign and Graphics market. Hatton is the founder and former owner of Banner Ups banner finishing products, which Budnick acquired in 2019. Hatton will manage all Sign & Graphics sales initiatives, by focusing on key customer relationships and new product development.

Hatton brings 30 years of experience in the Graphics market, with an extensive focus on adhesives, which is also a core segment for Budnick. "We are very pleased to retain Rick as a member of our Budnick team. We'll rely on his experience and relationships to grow our presence in the Sign and Graphics market," said Budnick owner and President, Ann Wegmann.

Banner Ups products include Banner Ups tabs, SEG framing systems, and finishing tapes. With the new partnership, sign market customers will also have access to Budnick's full assortment of adhesive tape products, custom converting capabilities, and logistics. For more information on Banner Ups, visit www.bannerups.com.

Budnick is headquartered in Columbia, IL and is an ISO 9001 certified converter and distributor of adhesive tapes and foams, offering converting services that include slitting, die-cutting, printing, spooling, adhesive coating, laminating, and other precision cutting services. Budnick provides adhesive solutions for various industries including; Appliance, Transportation, Sign & Graphics, Electronics, Building Supply, Moving and Storage, Medical, and Distribution. For more information visit www.budnick.com.