 Die-Cut High Bond Tapes Increase Production Efficiencies
Temperature resistance, design flexibility, shock resistance, and light-weighting often make High Bond Acrylic Foam Tapes the ideal adhesive solution for a variety of industrial mounting and bonding applications. However, you may be unaware of another excellent feature of these tapes. They can be converted to the exact form, size, and shape to meet your application and process needs, often enhancing your production efficiencies.
Superior Alternative to Traditional Fasteners & Liquids

There are no messes, no long cure times, and fewer design restrictions. High bond tapes are a clean, simple solution for your assembly, fastening and joining needs. Custom high bond acrylic foams are ideal for bonding dissimilar materials and are a great bonding and mounting solution to meet light-weighting demands. Unlike rivets and traditional mechanical fasteners, high bond acrylics absorb stress and have viscoelastic properties, providing strong adhesion while remaining flexible.
Time-Saving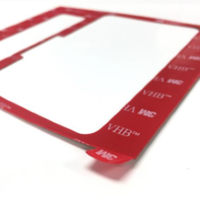 No knives, no scissors, no difficult liners to pick at. Trimming parts by hand is not only time consuming but presents unnecessary injury risks to workers. Budnick can present die-cut parts on rolls, individually, or in sheet form. Extended liners and finger-lift tabs are an inexpensive addition that can have a big impact on your production.
Increased Material Yield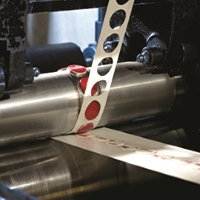 Less material means more cost savings for you. Advanced equipment allows us to minimize scrap and maximize runtimes and production efficiency - from longer length rolls and finger-lift edges, to reduced scrap by spacing parts without a matrix
Improved Consistency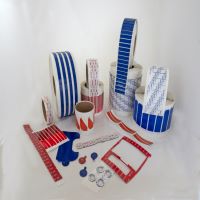 Quality issues not only hurt your bottom line but your brand as well. Die-cut parts increase your consistency, helping prevent defective production parts. Our rotary die-cutting capabilities allow us to easily die-, cavity-, kiss-, or butt-cut your custom parts.
New Product Update
If you're interested in eliminating primer from your production process, contact us at 800-282-0090 or info@budnick.com and ask us about our new Primerless High Bond Acrylic Foam Tapes.
Click here to view our assortment of High Bond Foam Acrylic Tapes
Click here to learn more about our die-cutting and other converting capabilities