 New 3M™ Electrically Conductive Tape 5113 Series
With your choice of single-sided (5113SFT) or double-sided (5113DFT), 3M™'s new electrically conductive fabric tapes work in various applications and provide differentiated solutions.
Key Features/Benefits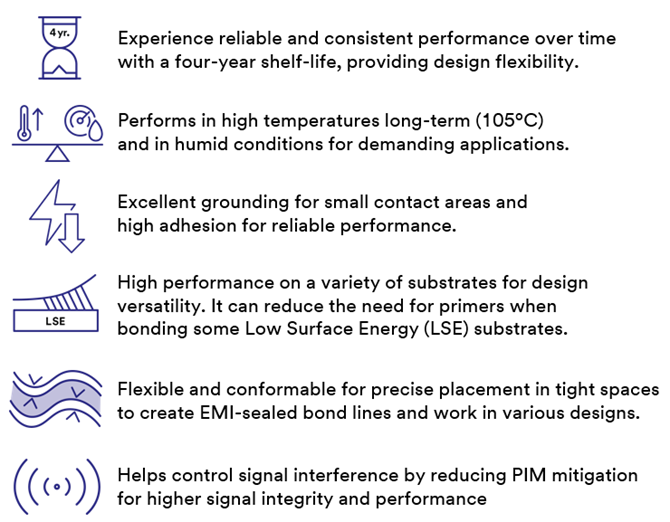 Check out the new 3M™ EMI/RFI Management Solutions brochure with all 3M™ EMI/RFI Management Solutions. There's a 3M™ go-to tape to meet your design needs. Select from different tape types, conductive particles, carriers, and conductive adhesives to help solve your EMI/RFI design challenges.